The Arboricultural Association held their annual Arb Show at Westernbirt Arboretum on Saturday 13th May.  When Richard suggested to our daughters that it would be a great day out, the response he received was lukewarm to say the least.  "But dad, you spend all week looking at trees, why do you want to see more on your day off?" our eldest daughter asked.  However, you can't keep a tree surgeon away from the lure of chainsaws, chippers and trees, even at a weekend, so off we went on Saturday for a family day out.
And what a lovely day we had.  The Arb show did not disappoint; with lots of tools and gadgets to view and expert advice on hand.  The Arboretum was stunning, with many beautiful specimens of tree, not to mention woodland folk and a Gruffalo!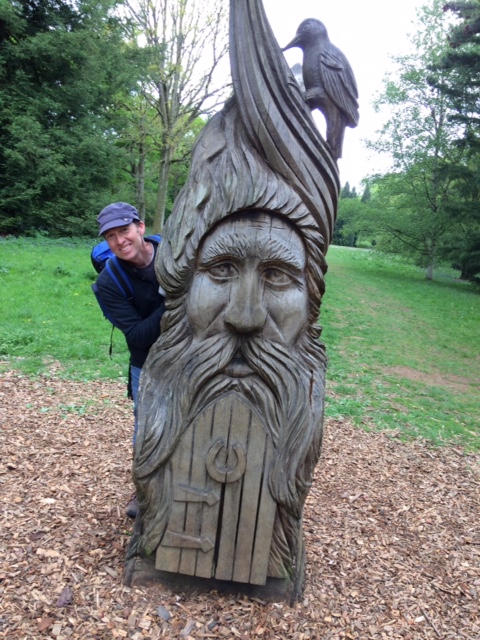 But Branching Out Tree Surgery is definitely a family business so Richard didn't miss the opportunity to see if our daughters could be future climbers.  Strapped into harnesses and suspended from ropes the girls made
their father proud as they very swiftly and ably ascended a Douglas Fir at the tree climbing activity.   Whilst suspended 20 feet in the air, our eldest daughter stated "This is awesome Dad but how do you do this everyday for a living?" and it became apparent that the Arb Show had given her an insight into the word of tree surgery and an opportunity to appreciate what a tough job her dad has!