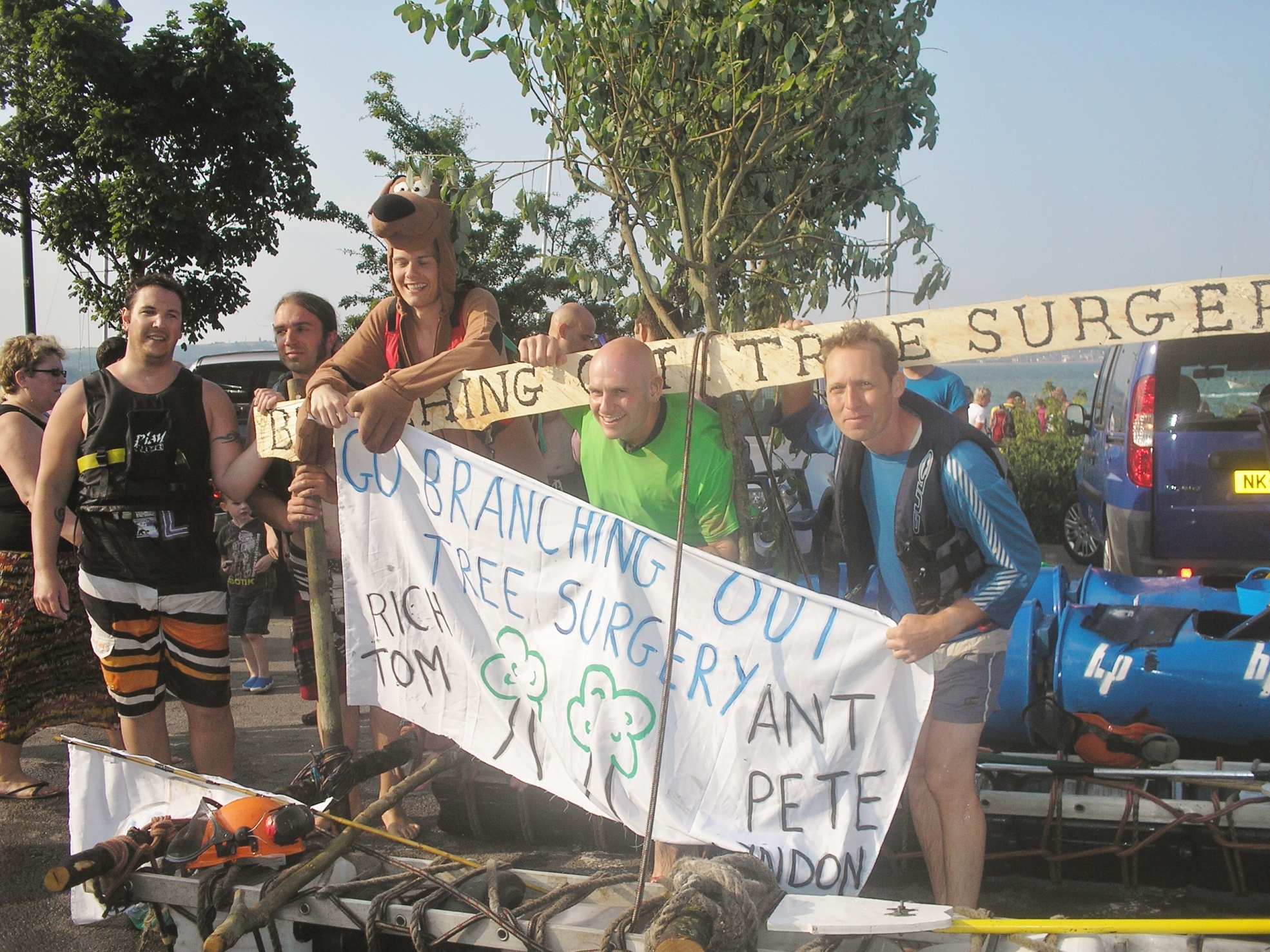 The crew of Branching Out Tree Surgery's entry into the RNLI Mumbles Raft Race 2013 made it all the way from Norton to Knab Rock without sinking – well done Boys!!
Thank you to everyone who sponsored us, we raised over £400.
Special thanks go out to Tom "Scooby Doo" Williams and Anthony "Tubby" Ball who joined us on the day and provided some much needed extra muscle!!
It was fair to say that at the start of the race it looked doubtful as to whether our raft was going to go anywhere at all as the back end certainly seemed to be sinking.  Cheered on though by family,  friends and most of Swansea who had turned out for the event, our raft motored along and once into deeper water looked certain to make it to the end  …. eventually!!
Amazingly our vessel,  made from recycled materials including old ladders, bits of broken rake, old climbing ropes, logs and even a tree, stayed intact along the course and reached Knab Rock about an hour later.  Covered in seaweed and very tired the boys were pleased with their achievements – messing around on a boat certainly makes a change from messing around in trees!!  Back to work now though – no rest for the wicked!!