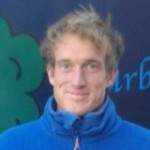 We'd like to wish a Happy New Year to all our past and future clients.
2015 brings a new year and some changes to the team at Branching Out as we said goodbye to our Arborist Lyndon, and welcomed Steve, our new Trainee Climber.  After 5 years working for the company, we were sad to say goodbye to Lyndon at the end of 2014, as he embarked on starting is own welding and fabrication company.  Lyndon has recently established Distinctive Metal Work based on Gower and we wish him all the luck in starting his business.
We are pleased to have Steve Hartnell join the Branching Out team as a Trainee climber.  Steve is from Swansea and has shown great enthusiasm and skill since starting with the company and has recently undertaken his tree climbing and aerial rescue qualification.  We have a feeling it won't be long before Steve is as happy as Pete is hanging around in the trees, as he undertakes further training to become a fully qualified Arborist.